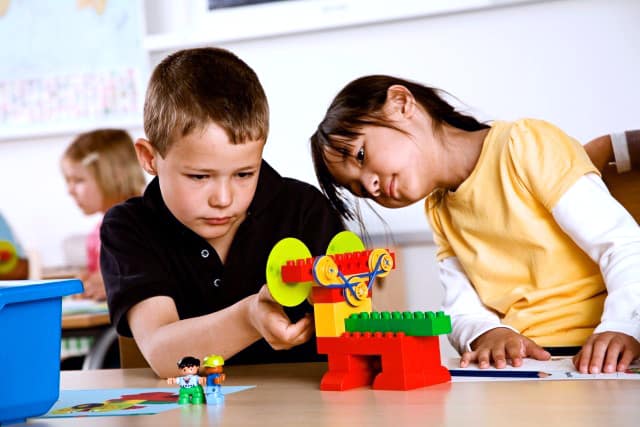 Building Up S.T.E.A.M.
Using LEGO®
(ages 5-6) Children are working independently and cooperatively as they begin to explore simple machines using LEGO® early childhood materials. 
Your child will have the opportunity to work with and bring home evidence based lab sheets to share with family to continue the learning process outside of camp.
Projects include spin tops, hockey players, and motorcycles.